Where can North American patients find top dental implants? San Jose is known for quality dental implants.
One of the main reasons why international patients would flock to San Jose, Mexico is because of the really affordable price charged for top dental implants. San Jose is easily accessible to international patients and the dentists in San Jose are more than qualified in this procedure.
International patients, who are suffering from missing teeth because of gum disease, may opt to get a dental implant. A dental implant is simply the insertion of an artificial root into the jawbone. The "root" is then treated with an abutment in order to mount a false tooth or crown in order to replace the tooth.
Here at Dental Departures, our staff is always ready to provide patients with the right information and travel assistance. As part of our service, we guarantee that prices reflected are 100% legitimate. If patients are able to other prices from other sources, we would gladly match that price.
This is the average price of a dental implant in San Jose, Mexico compared to dental implant prices outside of Mexico:
INTERNATIONAL PRICES VS. SAN JOSE, MEXICO PRICE.
PROCEDURE

AUD$

NZD$

US$

COMPARISON

DENTAL IMPLANTS

$ 5,098.00

$ 5,238.00

$ 3,913.00

INTERNATIONAL

$ 1,490.00

$ 1,590.00

$ 1,200.00

SAN JOSE

29.20%

30.30%

30.70%

% PATIENTS PAY IN SAN JOSE
These are some of the top clinics around San Jose:
The Costa Rica All on four is dedicated to providing world-class services to patients from across the globe. They are conveniently located near hotels, restaurants, shopping and entertainment amenities. The clinic specializes in Biological Dentistry. This process use IAOMT's Safe Mercury Amalgam Removal Technique (SMART) to protect staff and patients from the effects of mercury when performing amalgam filling removals.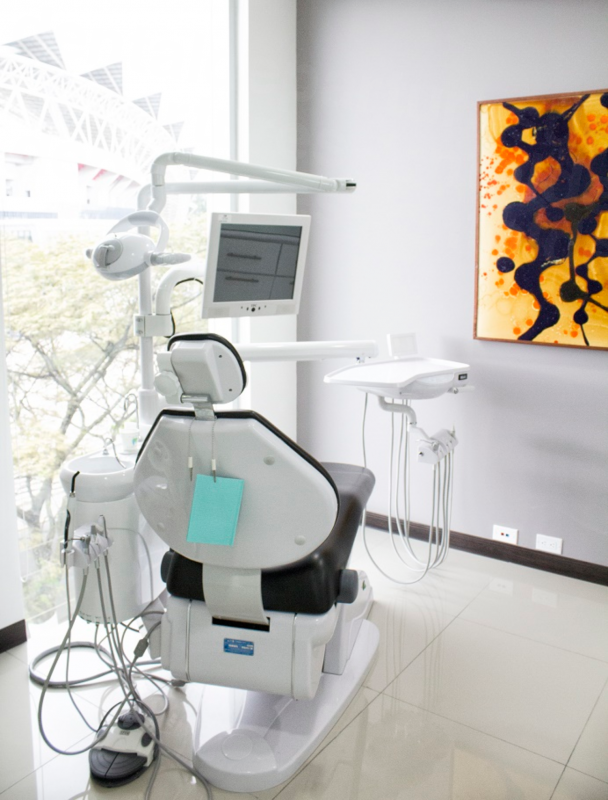 The Prisma Dental has been established in 1982 and 80% of their patients come from different parts of the world including North America and Europe. The clinic has a reputation for extremely affordable prices and expertise in procedures like dental implants, full mouth reconstruction and cosmetic dental services.
The Clinica Mario Garita - The Dental Experience provided patients with affordable dental work without compromising the quality for more than 22 years. The clinic specializes in dental implants, periodontal, endodontic, orthodontic and general dentistry. The clinic and laboratory is located in a new modern building. The clinic's in-house laboratory is involved in a joint venture with VIAX Dental technologies.
Next is the DentaVac Dental Clinic . The clinic located in Escazu, 15 minutes outside San Jose, is run by very skilled staff that is able to perform a multitude of dental care services. They have a staff of twelve that has graduated from esteemed universities both in Mexico and abroad.
Lastly, the CONFIDENTAL COSTA RICA is a family-run dental clinic that has been providing and serving patients with excellent dental care for over 35 years. The clinic provides patients with a comprehensive range of general and specialist dental services. The founder was the Dean of the Faculty of Dentistry at the University of Costa Rica.
It is now the best time for international patients to get top
dental implants. San Jose clinics
offer affordable, high-quality dental implants and you can make the most of being in this beautiful country by enjoying a holiday while getting your dental care