Save 75% on dental implants in Turkey with dental clinics that have been checked for quality by Dental Departures. Turkey offers huge savings—up to 80%--and with a great choice of locations you can enjoy a holiday or recuperation while you get your dental treatment.
Why Choose Turkey?
With more than its fair share of history from empires including the Roman, Byzantine and Ottoman, this stopover on the Silk Road has fascinating legacies to discover. From Patara's ancient ruins rising incongruously from a Mediterranean beach, to the massive splendour of Topkapi Palace in Istanbul, you can experience the past through these relics that have withstood the test of time.
Turkey's diverse landscapes provide the usual Mediterranean vistas of olive groves and miles of sandy, white beaches. But it also has uniquely wonderful topography you won't see anywhere else—Cappadocia's chimney rock formations and the travertine terraces of Pamukkale number among its most famous attractions.
You'll find all the trappings for a great holiday: restaurants, bars and shopping, as well as activities including windsurfing, diving, kayaking and canyoning in the mountains, traditional gulet cruises around the Aegean and Mediterranean, hot air-balloon rides over Cappadocia and even paragliding off Babadog Mountain in Oludeniz.
And of course you should try Turkish kebabs, get a massage in a traditional hammam (Turkish bath) and barter for trinkets, spices and lamps in a Turkish bazaar.
As a dental tourist, you won't want for anything to have a good time in Turkey, and there will be more than enough to occupy your time in between dental appointments, or recuperate post-treatment.
Should I get Dental implants in Turkey?
If you have a missing tooth or two, and want to get a replacement that isn't a denture or a bridge, then dental implants are an important option. They are, in fact, your preferred choice as they don't compromise the structure of adjacent teeth (which a bridge does), and they are permanently affixed, just like your own teeth (unlike dentures). What is off-putting for most people is the price: implants don't come cheap, and several thousand pounds is perhaps too much for many people. This is why Turkey is a good option: you can save around 75% compared to prices at home—and even with the outlay of flights and accommodation you will still come out ahead in Turkey.
Dental tourism to Turkey is increasingly becoming a viable alternative, with thousands of Europeans visiting every year for all manner of dental treatment. The past two decades has seen the rise of many excellent quality clinics, staffed by knowledgeable and experienced practitioners with expertise across the entire range of dental specialities. Quality is further assured by memberships to professional organizations, like the International Congress of Oral Implantologists . English is spoken widely and clinics adhere to world renowned regulations, as outlined by ISO and other agencies.
What Are the Prices of Dental Implants in Turkey?
The table below shows the cost of dental implants in Turkey compared to the UK, Ireland and other countries:
| | | | | | | |
| --- | --- | --- | --- | --- | --- | --- |
| | UK £ | EUR € | US $ | CAN $ | AUS $ | NZ $ |
| Dental Implant Prices – at home | 3,000 | 3,600 | 3,900 | 5,200 | 5,100 | 5,500 |
| Dental Implant Prices – Turkey | 700 | 800 | 858 | 1,200 | 1,200 | 1,300 |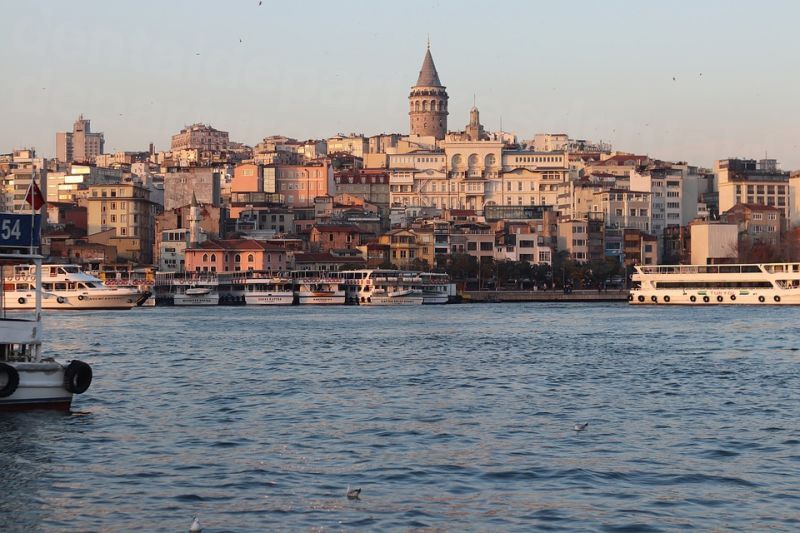 What About Recommended Clinics in Turkey for Dental Implants?
Dental Departures has teamed up with the best dental clinics in Turkey to offer you low-cost dental care that you can rely on. We carry out a number of background checks on all the verified facilities you see on our website, including onsite visits and publication of real patient reviews, maps and prices. We also confirm dentist qualifications and professional memberships. You can search our listings and see all this information for free, helping you to make an informed decision about which dentist to choose for your dental implants. Below you can check out some of our top-rated clinics at popular locations around the country:
With Dental Departures you also have access to exclusive online discounts, and with our best price guarantee you will always get the best deals through us.
How Long is the Dental Implants Procedure?
It's important to bear in mind that the complete procedure typically takes two trips—and sometimes three if you have bone loss and need to have a bone graft prior to the implant procedure.
The dental implant procedure usually consists of three parts:
The dental implant

The abutment

The crown
The implant acts like a tooth root and is fitted on your first visit. Like a tooth root, it is hidden under the gum line, and so once placed, you won't see the implant at all. For the procedure, your mouth is first numbed and the dentist makes an incision into the gum to access the jaw bone. The implant placed into your jaw and the gum stitched over. The implant will then need to be left to heal and fuse with your jawbone in a process called osseointegration, which can take several months to achieve.
When you return for the second part of the procedure, you will be given a local anaesthetic and the gum will be opened up so the dentist can attach the abutment to the implant. The abutment protrudes above the gumline and is the means by which your crown is attached to the implant. Once the abutment is placed, the crown (false tooth) is attached and your dental implant treatment is complete.
During both trips, you will need to see the dentist 7-10 days after each part of the procedure so that they can ensure everything is healing as it should be and there are no signs of infection.
Further Information
You can go right ahead and book an appointment online for your dental implant in Turkey, or ask for a free, no obligation quote. If you have any questions about dental tourism in Turkey, then our Customer Care Team are always happy to assist, so get in touch via the online chat, or the free phone number.