Last fact-checked: 14 October 2020
Discovery top-quality dentistry in the UAE and book with Dental Departures for dental implants in Dubai.
Our pre-screened dentists offer trustworthy services you can rely on; plus, you'll have the chance to enjoy a trip to one of the world's most spectacular cities at the same time.
Am I a Suitable Candidate for Dental Implants?
If you have missing teeth, whether one, two or several, a dental implant might be the perfect solution. The implant is made from titanium, which is biocompatible with our bodies and has been used in medical applications for decades. The implant is inserted into the jaw bone where it fuses with the bone, creating a strong base on which to attach a false tooth. The implant acts very much like a tooth root, and it isn't visible as it's placed under the gumline.
You will need to be in good general health and have no bone loss in your jaw. Bone loss is typically caused by periodontitis, an advanced form of gum disease, which compromises the supporting structures, including gums and bone surrounding the teeth. As the disease progresses, there is less to hold the teeth in place, so the teeth become loose, eventually falling out.
If you have lost teeth through bone loss, then you may not be a good candidate for a dental implant, although it may be possible to have the treatment if you have a bone graft. However, the bone graft is a separate procedure, which will entail months of rehabilitation to allow the bone to regenerate before the implant treatment.
In these such cases, you may also want to look into the possibility of a more expensive All-on-4.
Other unsuitable candidates for dental implants are smokers. Smoking reduces blood flow, which means essential nutrients and oxygen needed to fight infection and for healing do not get to the cells where they are required. Although this is a potential risk throughout the life of your implant, it is more so when your implant has first been fitted when your body's natural infection-fighting mechanisms are under extra stress.
How Much Do Dental Implants Cost in Dubai?
The average dental implant prices in Dubai compared to your home country are shown in the table below:
| | | | | | |
| --- | --- | --- | --- | --- | --- |
| | UK £ | EUR € | US $ | CAN $ | AUS $ |
| Dental Implant Price – at Home | 3,000 | 3,600 | 3,900 | 5,200 | 5,100 |
| Dental Implant Price – Dubai | 700 | 815 | 900 | 1,200 | 1,300 |
( Note: the prices above are approximate. Please check our current prices for your selected clinic for estimated costs of treatment).
Can I Rely on the Quality of the Dental Implants I Receive in Dubai?
● Dubai is one of the United Arab Emirates' top tourist destinations and is fast becoming a popular healthcare destination, too. It's world-class facilities, tourist-friendly infrastructure and myriad attractions are just some of the reasons why patients are travelling to Dubai for dental care, notwithstanding the expertise of its dentists.
● Dentists in Dubai have had years of training and are highly-skilled and well-qualified. Specialists, such as implantologists, are likely to be members or affiliates of internationally-renowned professional organisations, such as the International Congress of Oral Implantologists (ICOI). As well as locally-trained dentists, Dubai attracts internationally-trained dentists too, thanks to the lifestyle offered in the city (as well as low-tax salaries). The sector is very competitive and so only the best dentists are allowed to work in the emirate.
● Private dental facilities in Dubai are generally excellent. Clinics are modern and equipped with state-of-the-art technologies, including digital radiography, 3D/CT scanning and computer-aided design/computer-aided manufacture (CAD/CAM ).
Why Book with Us?
Dental Departures makes it easy for you to book your appointment in Dubai with confidence. We have years of experience of working with dentists across the world and only partner with those facilities we would be happy to send our own mothers to! We carry out background checks on each facility, which includes onsite visits, searching legal/criminal records and confirming dentist qualifications/professional memberships.
Our listings include clinic photos, location maps and prices so you can make an informed choice of where is best for you.
Some of our top-rated partner clinics for dental implants in Dubai include:
What Is the Procedure for Dental Implants? Is it a Good Option for Dental Tourists?
Most dental procedures are a good option for dental tourists, and dental implants are no exception. One thing to be aware of is that it is a two-stage process, which will involve two separate visits to Dubai (three to six months apart).
During the first visit for your dental implant treatment, the implant is inserted into your jaw. Under a local anaesthetic, the dentist will create a small flap in the top of your gum line. The flap is opened up to expose the jawbone, into which a small hole is made ready for the placement of the implant. The gum flap is stitched back in place, and once the stitches have dissolved, you won't see any evidence of the implant or your surgery.
The implant is left in situ for a number of months during which time it will fuse with the jaw in a process called osseointegration. During this part of the procedure, you will need to stay in Dubai for 10 days to two weeks, dependant on your dentist's advice.
When you return to see your dentist in Dubai for the final stage of your implant procedure, the dentist will simply open up the gum again (under general anaesthetic) and attach an abutment to the implant, which is a post that protrudes through the gum. The gum is stitched around the abutment and the false tooth (crown) is placed on top of the post, completing the procedure. You will be required to stay in Dubai for around a week for this part of the procedure.
Further Information about Dental Implants in Dubai:
Book your appointment online for your dental implants in Dubai, or request a free, no-obligation quote. Connect with our Customer Care Team if you'd like to know more or inquire about our other services, such as hotel booking, finance and insurance.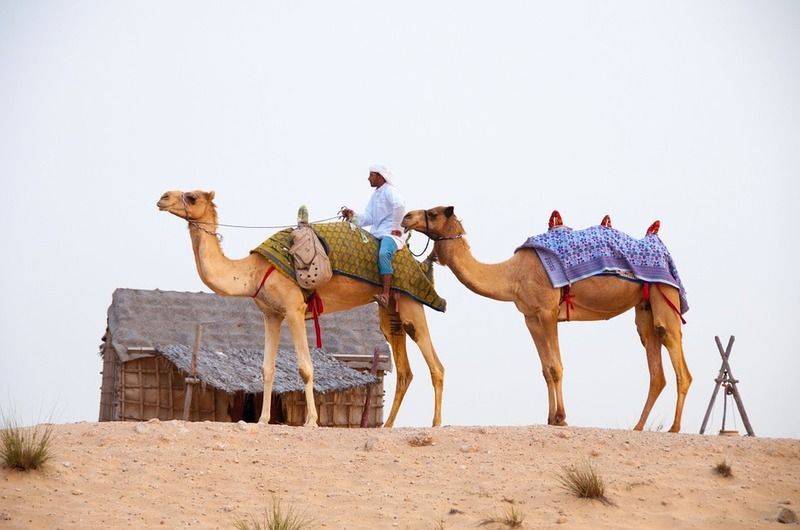 Sources:
Nordqvist, Christian. What is Periodontitis? Medical News Today. 18 January 2018. https://www.medicalnewstoday.com/articles/242321.php
Shepard, Katelynne. Bone Graft for Dental Implants: Understanding the Possibility. Colgate. Website accessed: 8 November 2019. https://www.colgate.com/en-us/oral-health/cosmetic-dentistry/implants/bone-graft-for-dental-implants-understanding-the-possibility-0213
Sandilands, Tracey. CAD/CAM Dentistry: What is it? Colgate. Website accessed: 23 July 2019. https://www.colgate.com/en-us/oral-health/basics/dental-visits/cad-cam-dentistry--what-is-it-
Murphy, Caleb. Smoking And Tooth Implants: How it Affects the Success Rate. Authority Dental. 8 April 2019. https://www.authoritydental.org/smoking-tooth-implants
Burhenne, Mark. Dental Implants: What to Expect, Complications, Procedures and FAQs. Ask the Dentist. 2 August 2019. https://askthedentist.com/dental-implants/" target="_blank