You may know some great things about Mexico, but one thing truly great about this country are its incredibly affordable dental care. So if you are looking for dentures, check out the dentures cost in Mexico and prepare to be astonished!
We, in Dental Departures, are here to show you the wonders of having your dentures in this dentures review. Mexico will deliver high-quality dentures for a price that will leave your mouth dry!
Why Mexico?
When it comes to dental care, Mexico is the no. 1 place that offers quality, affordability, and accessibility for people from North and South America. Its numerous clinics are scattered all throughout the country, boasting highly-qualified professionals and state-of-the-art facilities. Aside from their more than ideal offers of dental care, Mexico is also one of the most visited places for tourists, with its array of breath-taking destinations.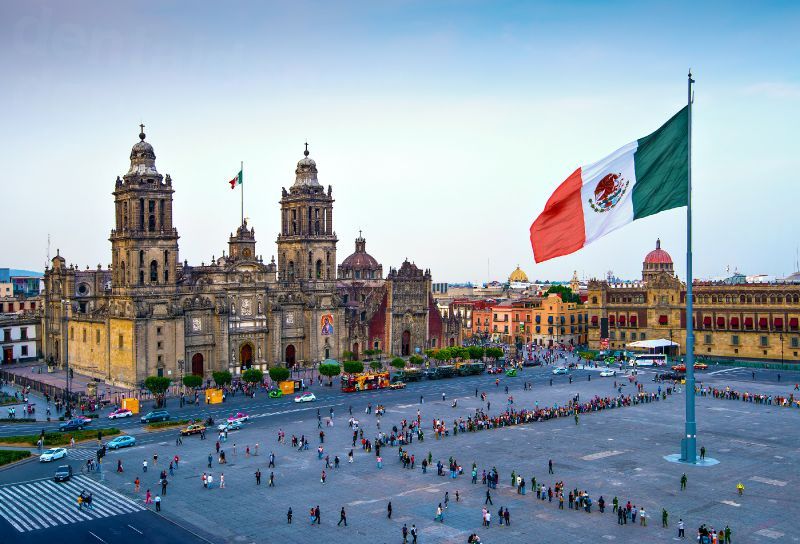 What are dentures?
Dentures are removal teeth substitutes that work in place of missing teeth. They fill in the gaps of our teeth so that we are able to eat efficiently as well as smile beautifully. Complete dentures are dentures with a complete set of teeth and partial dentures only contain the tooth to fill in the gaps.
How are the denture procedure completed?
Denture procedures consist of two appointments; on the first, you are assessed and impressions of your mouth are taken to guide the creation of the dentures. On the second appointment, your dentures are fitted and adjusted accordingly.
How much do dentures cost?
Compare the average price of dentures in Mexico with prices in your home country:
PROCEDURE

AUD$

CAN$

US$

COMPARISON

DENTURES

2,378.00

$2,344.00

$1,800.00

INTERNATIONAL

$ 447.00

$ 436.00

$ 350.00

MEXICO

18.80%

18.60%

19.40%

% PATIENTS PAY
Is this not a mouth-watering price for your new dentures?
Dental Departures recommend these clinics:
Sani Dental Group offers top-class comfort that complements the high-technology utilities they use for their operations. Sani Dental Group is located in Algodones also known as Molar City. The group has 3 locations and at present around 30 dental practitioners!
Sani Dental Group – Platinum gives you your happiness with their offered high-quality dental procedures. In their innovative and contemporary clinic, you will be in your most utmost comfort during your procedures. The clinic is just minutes away from the US- Mexican border, making travel easy and safe.
Clinica de Ortodoncia & Estetica Dental delivers high-quality services and accurate diagnoses with their state-of-the-art technology. In Clinica de Ortodoncia & Estetica Dental your new dentures will shine bright with health and beauty.
Dental Departures' Exclusive Hotel Packages
Additional exclusive Dental Departures promotions available at the clinics!
No Worries Warranty - Clinica de Ortodoncia & Estetica dental
All 3 the clinics offer:
Canadian veterans 10% discount
Canadian Military 10% Discount
10% off for Elks Lodge members
US Military 10% Discount
Mexico just became more exciting, didn't it? With everything the country has to offer, the affordable dentures cost in Mexico tops it all, making this a dental tourist paradise! Book now through Dental Departures!